Golden Arrow Lakeside Resort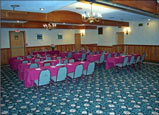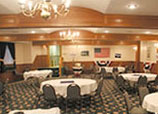 The Golden Arrow Lakeside Resort in Lake Placid NY is in the ideal location for those who want to take in the serenity and beauty of the Adirondacks while conducting a meeting. With multiple conference and event rooms to choose from, each with their unique features and views, the Golden Arrow hotel staff is there to make sure the environment is perfect for your meeting, whether large or small.
We know you are busy, so the Golden Arrow Hotel's great location is ideal for meetings, with the Olympic Village and Mirror Lake both within walking distance. Even if you can't make it off the premises during your stay, the hotel grounds themselves have their privileges. Taking in the views from private balconies is always a treat, and the architecture is also worth taking a few moments to admire. When it is time to eat, three of Lake Placid NY's most popular restaurants can be found on the property.
Lake Placid NY provides an exciting backdrop to meetings no matter what time of year. For those that are lucky enough visit in the Winter, activities like dogsled rides and downhill skiing take advantage of the beautiful Adirondack Mountains. Mirror Lake takes center stage in the Summer, as that is where many guests find themselves during the warmer months.
Contact us today and let us know your meeting needs.
Golden Arrow Lakeside Resort
2559 Main Street
Lake Placid, NY 12946
Phone: (518) 523-3353
Toll Free: (800) 582-5540
Fax: (518) 523-8063